Moltin raises $2 million to help developers build faster, more customizable eCommerce solutions.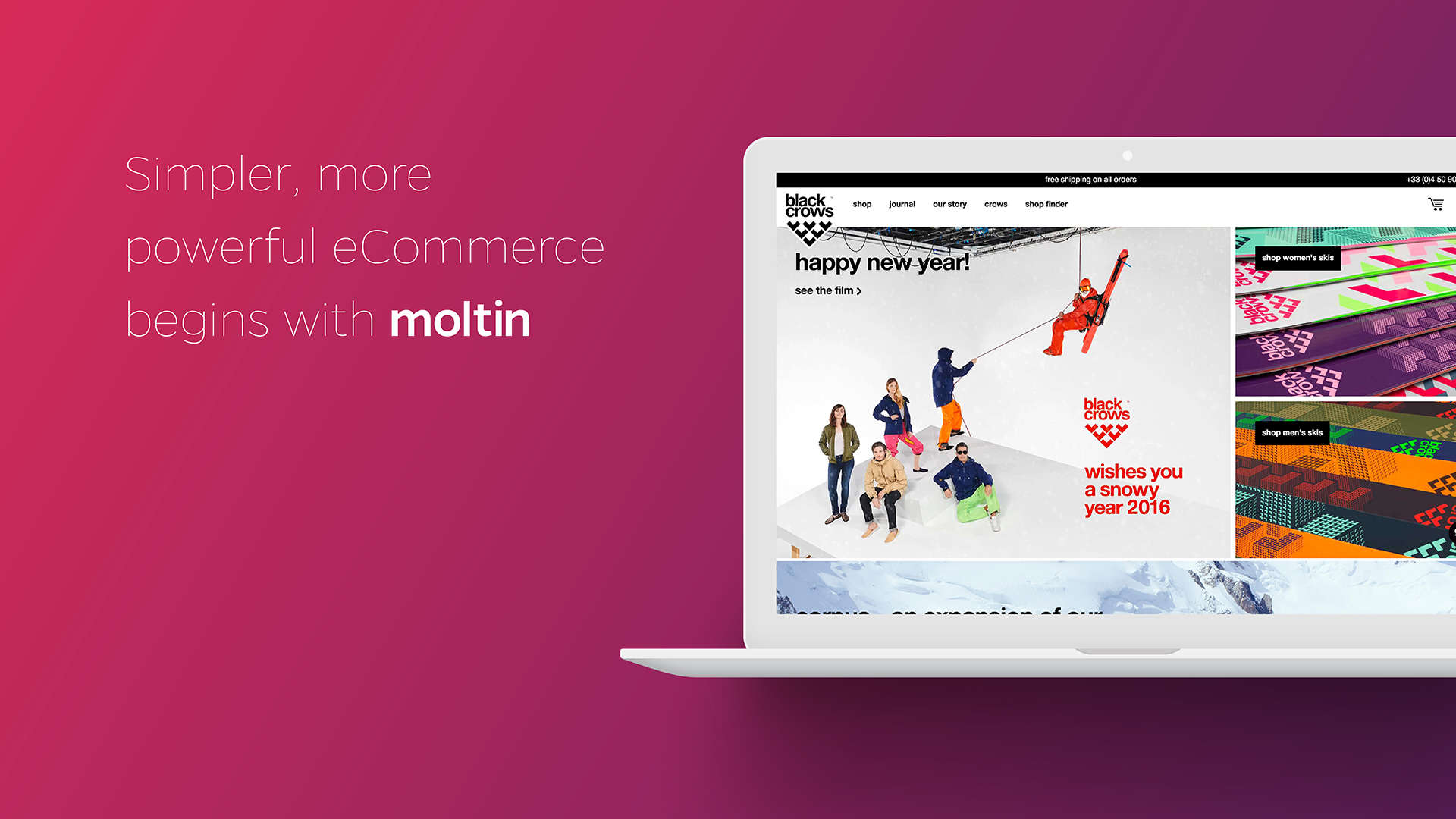 LONDON & NEWCASTLE, ENGLAND - January 7, 2016 - Moltin, the eCommerce platform for developers, agencies, and retailers, announced today that it has closed $2 million in seed funding, led by Frontline Ventures and Gil Dibner's AngelList Syndicate.
The rise in multichannel retail has proven that the existing model for powering eCommerce transactions is no longer adequate. Moltin, part of the Y Combinator W15 class, launched their API after recognising that developers wanted a better, faster solution.
Moltin's technology decouples the front and backend, allowing for greater design flexibility. Moltin is now the leading solution for 'headless' retail experiences, creating a platform that allows developers to quickly deploy scalable inventory, checkout, payments, and more to any device - web, mobile, VR, or IoT. There are currently over 5,400 developers and agencies using the platform.
Moltin has raised $2M from investors including active UK enterprise software fund Frontline Ventures, an AngelList syndicate led by former longtime VC Gil Dibner, Y Combinator, and Funders Club. The seed capital will be used to further the Moltin technology and build partnerships to capitalize on the increasing interest from global brands.
Frontline Ventures partner Will Prendergast said, "Developers no longer want to work with big, bloated systems that don't work across devices and require constant upgrades. Equally, brands who have meticulously designed their products don't want to be forced into the same visual template as every other company. With Moltin, brands can create a unique look and feel with platform build times being measured in days, not months."
Investor Gil Dibner added, "Moltin brings the promise of the microservices revolution to eCommerce in a powerful and compelling way. As more and more of the retail economy moves online, retailers are going to seek ways to differentiate their online experiences. The kind of flexible architecture that Moltin is built on enables retailers to focus on the customer experience, not the infrastructure - and that's a powerful offering for leading retailers."
"We are excited to be working alongside seasoned investors like Frontline Ventures and Gil Dibner - both of whom believe in our vision that all commerce will be delivered via API," said Jamie Holdroyd, CEO and co-founder of Moltin. "This funding will allow us to continue to position Moltin as the go-to solution for brands and retailers around the world."
About Moltin: Founded in 2013, Moltin provides an API-based framework that allows developers to quickly deploy customisable eCommerce solutions. After graduating from the Y Combinator's W15 class, Moltin is now the leading solution for omnichannel retail experiences. For more information, to arrange an interview, or obtain extra images, please contact adam@moltin.com